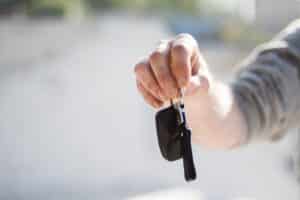 Sales reps and credit analysts are knowledgeable about their lenders' product offerings but tend to fall short when it comes to accessibility and information-sharing, according to the Auto Finance Performance: Dealer Insights Report released today.
The report, published by Auto Finance News' parent company Royal Media, analyzes 6,200 dealer evaluations to identify the core traits that spur dealers to choose one lender over another. It also tracks analyst callback time and maps the frequency that dealer issues are resolved on the first call.
Among various institution types, captives scored highest for accessibility and ability to keep dealers informed of product enhancements and dealership performance. "Their deficiency lies in the willingness to get deals done," according to the report.
On average, credit analysts returned calls in 65 minutes. Analysts usually called back about prime loan applications within 56 minutes, and about nonprime or subprime apps within 75 minutes, according to the report.
By institution type, captives call back fastest ­— in 62 minutes.
Credit unions, meanwhile, are most adept at resolving issues on the first call, according to the report.
Broadly, dealers seek sales reps that have their best interest at heart and will bend over backward to get deals done. "I would choose the hard-working rep over the bank with the lowest rates that has no interest in building relationships with their dealers," said one dealer quoted in the report.
Sought-after personality traits among reps and analysts include honesty, professionalism, sincerity, intuitiveness, and an upbeat attitude.
The report analyzes dealer data based on institution type – bank, captive, credit union, and independent finance company – as well as by dealership respondent – franchise versus independent. It also includes state-by-state data and comparisons between prime and subprime lenders.
"At a time when vehicle sales are starting to decline, better-rated lender traits will become increasingly critical to drive volume," the report said. "These traits translate to a strong lender book-to-look ratio."
To obtain a copy of the full report click here.